P-P-P-PARTY IN THE GNARLY
BLOOBS FAT ASS 50K
+
CAMPOUT
---
7AM Saturday, August 13th, 2022
Pike, New Hampshire
A guaranteed good time hosted by Gnarly Trail Runners
Let's kick off the 1st annual Bloobs Fat Ass 50K with a bang! Dip your toe into ultra without a huge race fee; this is a great beginner event! If you're experienced, here's a cheap way to mix up your training + meet some peeps. Two loops over a variety of tasty dirt completes the 50K, do one loop to bag yourself a sweet 25K.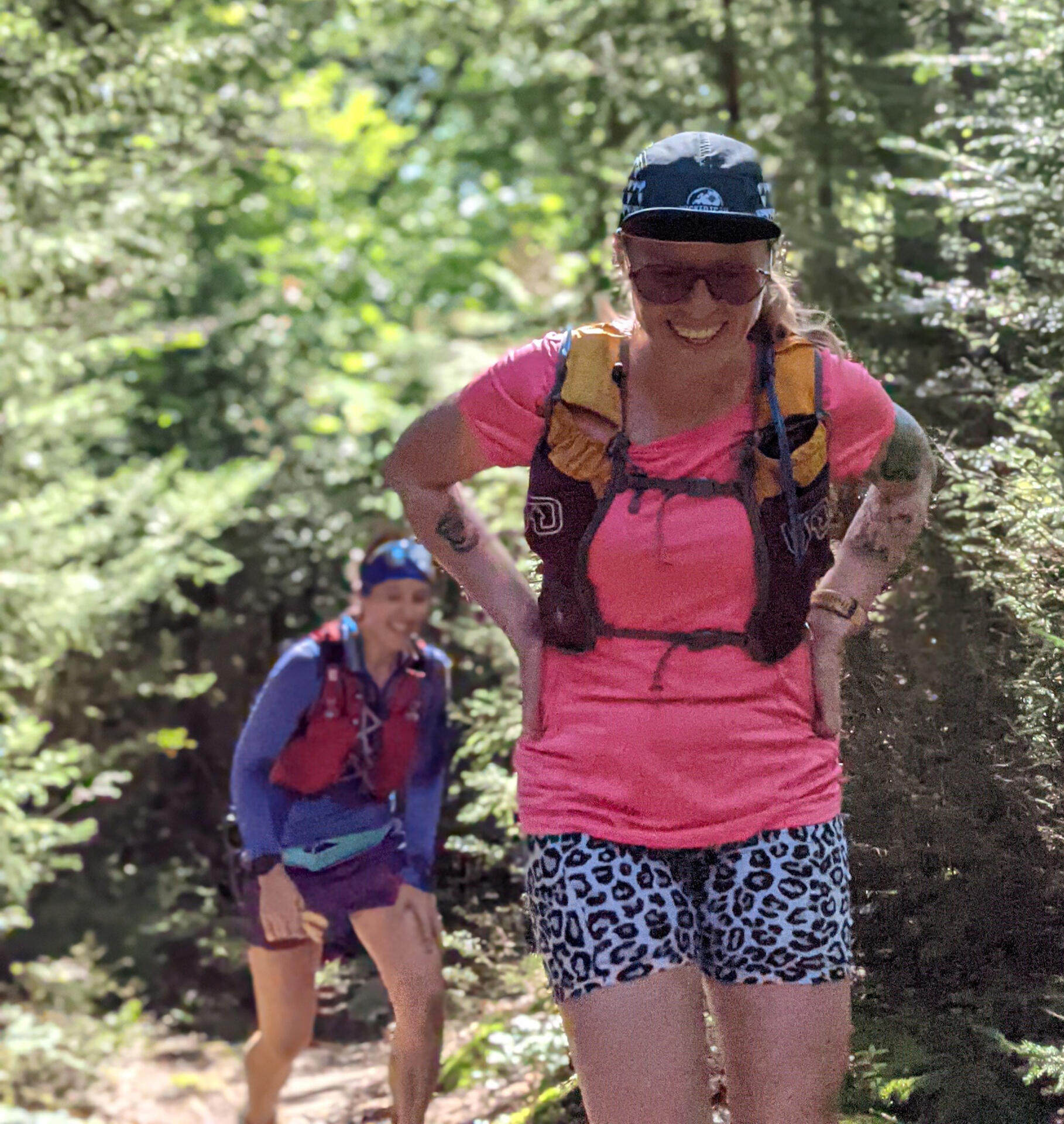 This is a Fat Ass; there are no full aid stations, no awards-- just miles + smiles. There will be a few course markings + a couple water drops (blue dot with yellow center on map). You will need to be self-supported. Printed course maps with water drop locations will be available & as well as a .gpx file to download to your GPS device. Go-time is Saturday 7AM. A $10 per person donation towards renting the port-a-pooper will be greatly appreciated.
THE COURSE
Click here for the .GPX file

Heading southeast, the first 6+ miles is juicy double-track of an abandoned railroad bed before crossing Rt 25 onto the infamous Appalachian Trail for 1+mi. An uphill 0.5mi jaunt on a maintained dirt road takes you to the Blueberry Mtn Trailhead-- up + over Bloobs you go! The 4.5mi trail is 90% tame with short spans of technical gnar in spots.

After dropping Bloobs Mtn, you have 5+ miles to go. You'll run a short length of maintained dirt road and turn onto a smaller dirt road that degenerates into brushy unmaintained double-track. Popping out of the brush onto a quiet farm road with beautiful views of what you ran, you'll steeply descend back to the Start/Finish feeling like a boss. Refuel + repeat for a 50k with 5,000 ft vertical gain.

50K Cut-off = 13 hours ~ 24min/miles, 5,000ft vert, 5 sweet viewpoints, 100% rad times!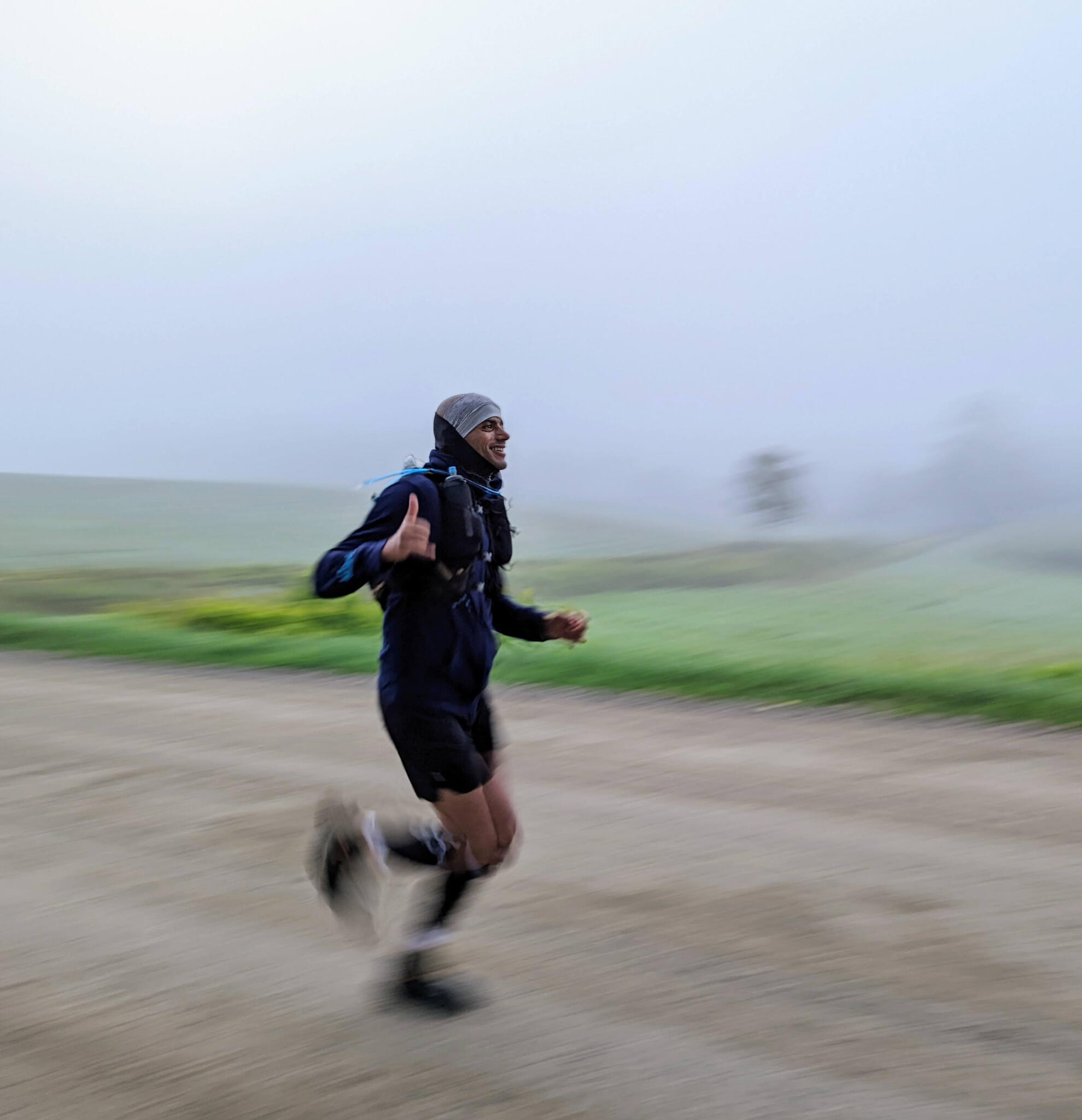 CAMPOUT
Runners, crew + pacers are welcome to camp out at the Start/Finish from Friday, Aug 12th to Sunday, Aug 14th. There will be an outdoor sink, port-a-pooper, a fire ring, a bbq to cook on and a swimming hole across the street. A summertime dreamscape!

(The post-gnar party will be respectful + responsible. BYOB but Animal House-level shenanigans are not welcome.)
LOCATION + CONTACT
Bloobs Fat Ass 50K Start/Finish + Bag Drop will be located at The Barn at 325 Jeffers Hill Road, Pike, NH 03780.

Campout will be located at 1876 Mt Moosilauke Hwy, Pike, NH 03780. Please contact Brie Choate with any additional questions using the buttons below.
© Gnarly Trail Runners. All rights reserved.