Gnarly Trail Runners Presents:
BLACK 'N BLOOBS 25/50K
+
CAMPOUT
---
7AM Saturday, July 29th, 2023
325 Jeffers Hill Rd
Pike, New Hampshire
2022's first annual Bloobs 25/50K, thrown "punk ass" style, was a smash! For 2023, we're aiming for a glow up while keeping the same chill vibe.We've kept 2022's hit 25K course that's very runnable with a smattering of tasty trail gnar; with no cut-off time the 25K is power hiker friendly! Dip your toe into trail running without a huge race fee; this is a great beginner event. If you're experienced, here's a great way to mix up your training + meet some new peeps.2023's 50K will introduce three new trails and by that we mean we've added a second verty bump named Black Mountain to make one 31+ mile loop for your feet to feast on. This will be a challenging course with equal parts runnable to steep gnar-- if you hate the sound of that, you can take it up with 2022's 50K tied-winner Aymen Mejri for playing classical music for Brie's Black Mtn seedling and getting this idea to take root, haha.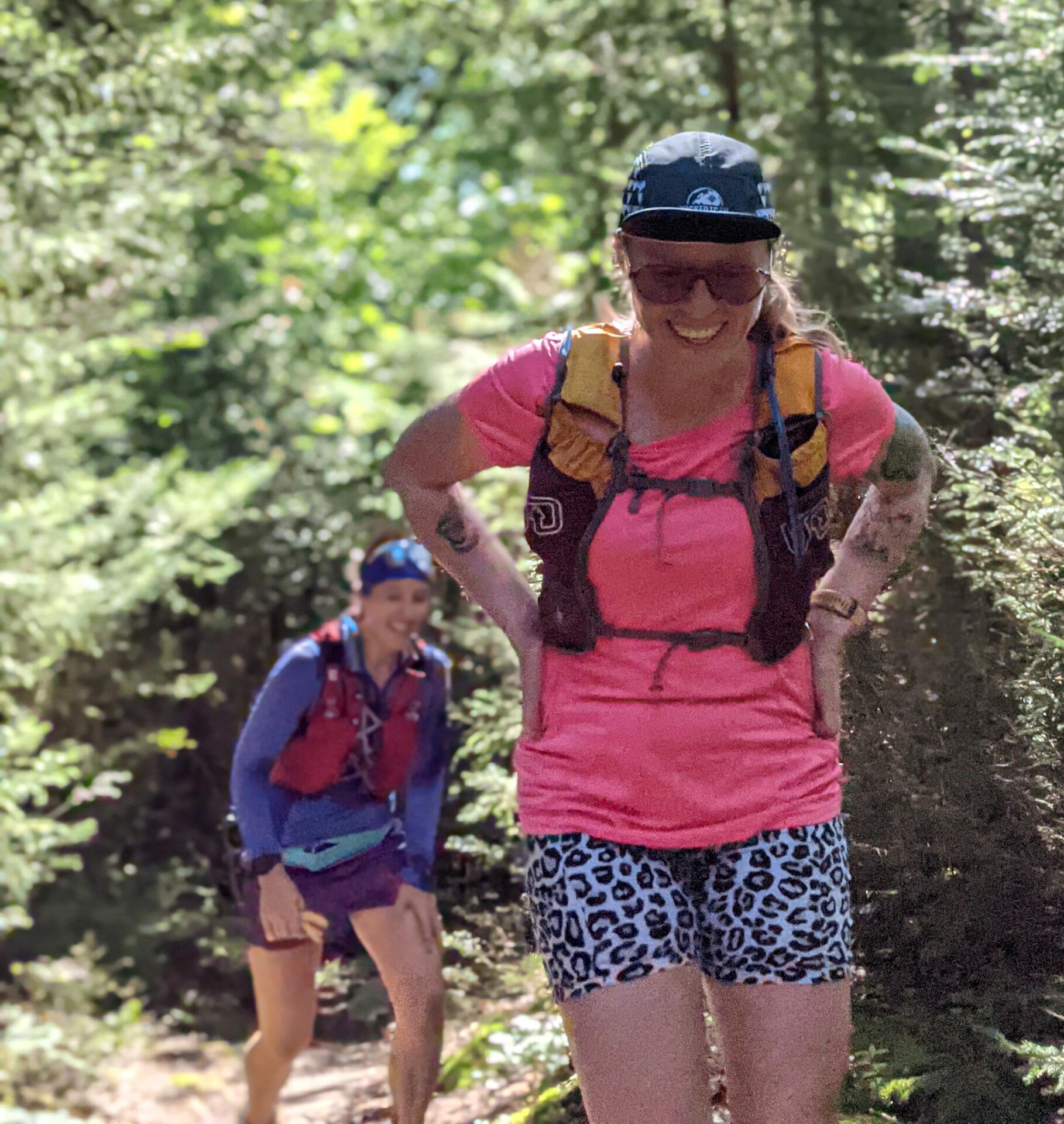 Black 'N Bloobs is staying niche within a niche sport-- we're carving out a low-frill, 90% self-sufficient style that's high on conservation and low on environmental impact so we can have a future world with trails to run on.There will be one full aid station, multiple water stations and probably no swag (unless we can find very cool non-environmentally shitty stuff)-- just miles, smiles, sweaty hugs + high fives.These links will take you to the 25K course .gpx file. Strava and here ultraPacer. The 50K course .gpx file with water drop locations is coming soon.
THE 25K COURSE
Click here for the Strava .GPX file
Click here for ultraPacer .GPX fileHeading southeast, the first 6.5+ miles is juicy double-track of an abandoned railroad bed before crossing Rt 25 to High St. Turning onto Long Pond Trail, an uphill 0.5mi jaunt, takes you to the Blueberry Mtn Trailhead-- up + over Bloobs you go! The 4.5mi trail is 90% tame with short spans of technical gnar in spots.After dropping Bloobs Mtn, you have 5+ miles to go. You'll run a short length of maintained dirt road and turn onto a smaller dirt road that degenerates into brushy unmaintained double-track. Popping out of the brush onto a quiet farm road with beautiful views of what you ran, you'll steeply descend back to the Start/Finish feeling like a boss.25K : no cut-off, 2500ft vert, 5 sweet viewpoints, 100% rad times!
THE 50K COURSE
We added a mountain, more trail miles + more verty vert for a single gnarly 50K loop. Details coming soon-- we're pending WMNF approval.50K : cut-off TBD, 6300ft vert, loads of views, 100% rad times!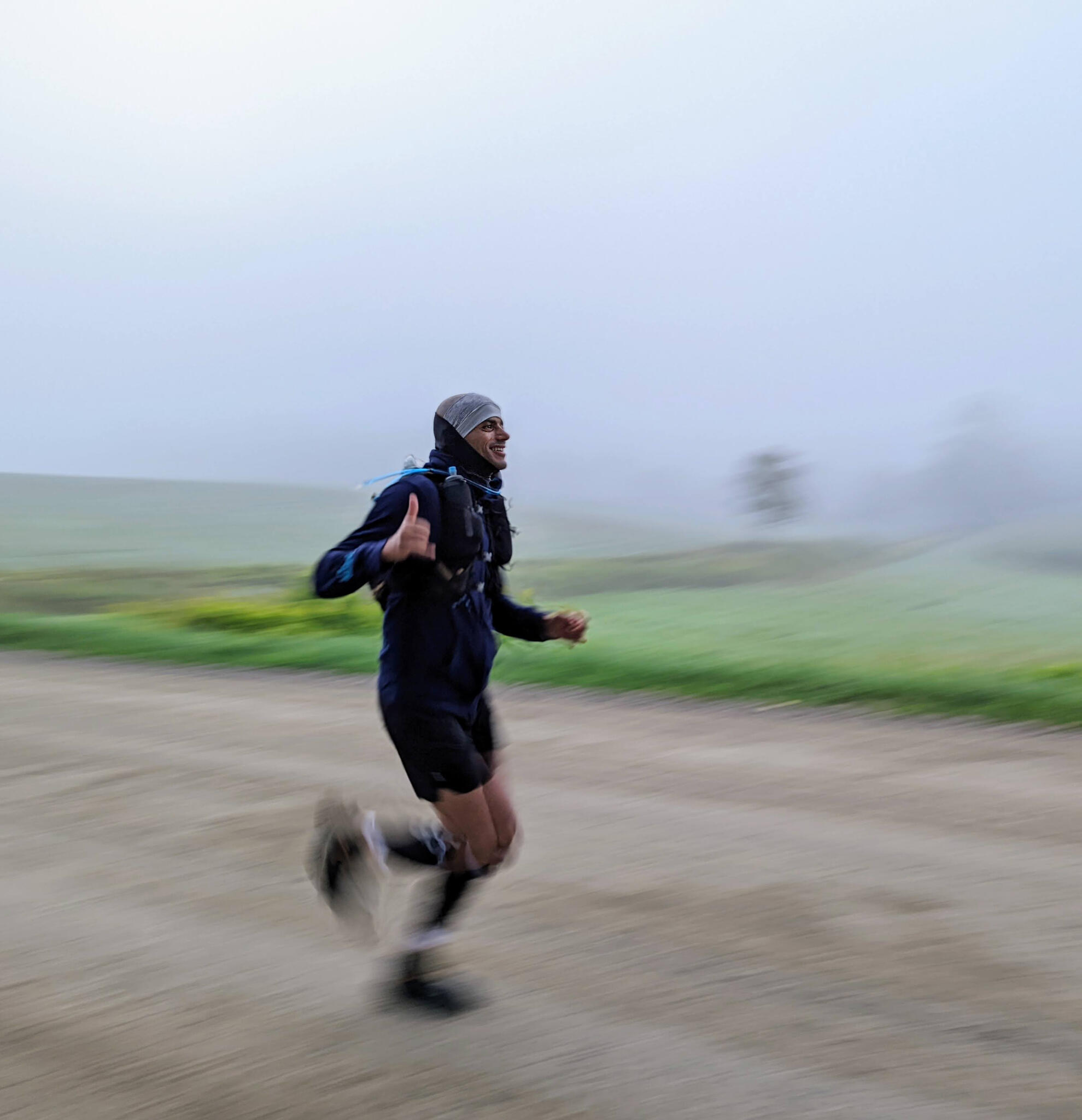 CAMPOUT
Runners + crew are welcome to camp out at 1876 Mt Moosilauke Hwy, Pike, NH 03780 from Friday, Jul 28th to Sunday, Jul 30th. There will be an outdoor sink, port-a-pooper, a fire ring, a provided bbq to cook on and a swimming hole across the street. A summertime dreamscape!(The post-gnar party will be respectful + responsible. BYOB but Animal House-level shenanigans are not welcome.)
LOCATION + CONTACT
Black 'N Bloobs 25/50K Start/Finish + Bag Drop will be located at The Barn at 325 Jeffers Hill Road, Pike, NH 03780.The Campout will be located at 1876 Mt Moosilauke Hwy, Pike, NH 03780. Please contact Brie Choate with any additional questions using the buttons below.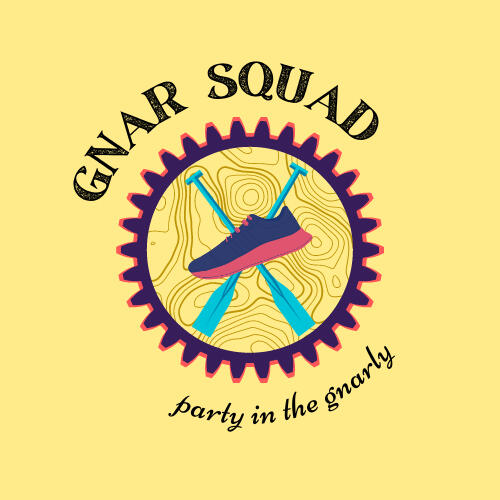 © Gnarly Trail Runners. All rights reserved.